Lozano-Hemmer works most often with electronics in order to play with "architecture and performance art." He frequently uses large-scale, interactive elements in his work.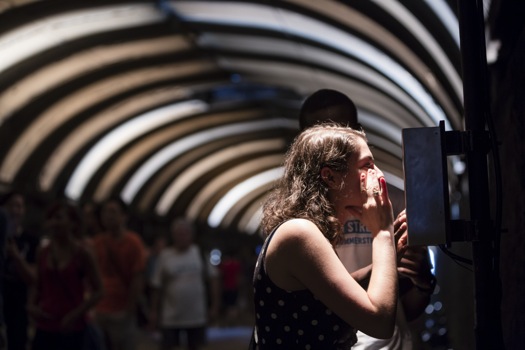 Voice Tunnel is based around the public's participation. Spotlights are synced up with sounds people record on location, creating a long tunnel of dancing lights. The focus is very much placed on the audience's experiences because they are a major part of the art itself. This project allowed citizens to experience the city in a whole new way, to meet new people, and to think wistfully and deeply. I liked Lozano-Hemmer's take that he enjoys when people come across art and interactive pieces rather than seeking them out specifically.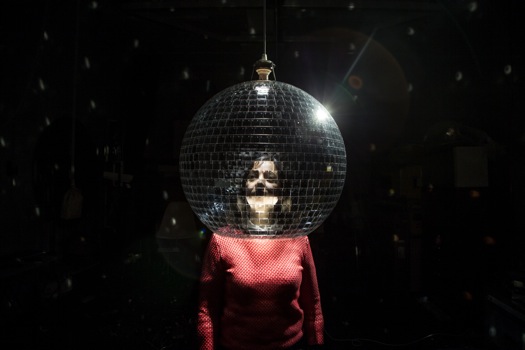 External Interior is essentially an inside out disco ball. Due to the two-way mirrors, anyone inside sees 1600 reflections of themselves, while anyone outside can see in. This is a very "self-centered" experience, as one video on Lozano-Hemmer's website described it. I imagine the participants would feel the experience was very personal, despite knowing others can look inside. It's simple and interactive all while being thought inspiring and a wondrous experience.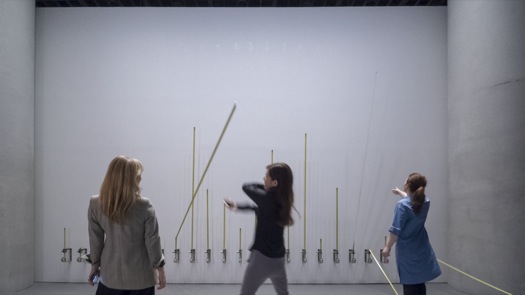 The installation Tape Recorders tracks how long visitors spend in an exhibit. The measuring tape corresponds with the presence of people, extending upward as someone stands in front of it. When it reaches 3 meters, it falls and recoils back into itself. It keeps track of how many minutes per hour visitors were in the exhibit, which doubles as statistics for museum staff and the artist. Compared to Lozano-Hemmer's other work, I feel this piece is less thought provoking and more engaging or fun for visitors.